Hometown: Akron, Ohio
Sport: Men's Basketball
Years: 2012-15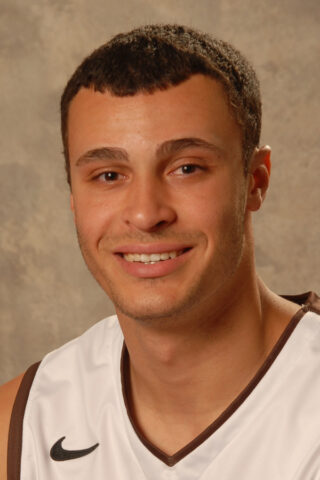 One of the most exciting student-athletes ever to play at Wyoming, Larry Nance, Jr., was a tremendous all-around player. The Mountain West Defensive player of the year in 2014-15, he was a two-time all-conference player as well as a two-time all-defensive team honoree. He led Wyoming to the Mountain West Conference tournament championship and a berth in the NCAA Tournament in 2015, earning all-MW Tournament honors in the process. He finished his career at Wyoming as a 1,000-point scorer, and in the top ten all-time in rebounds, blocked shots, and steals. A prolific dunker and fan favorite, he was featured numerous times on ESPN's
Top 10 highlights. He was drafted in the first round of the 2015 NBA draft by the Los Angeles Lakers, and is now a member of the New Orleans Pelicans.