Hometown: Laramie, WY
Sport: Women's Basketball
Years: 2007-2011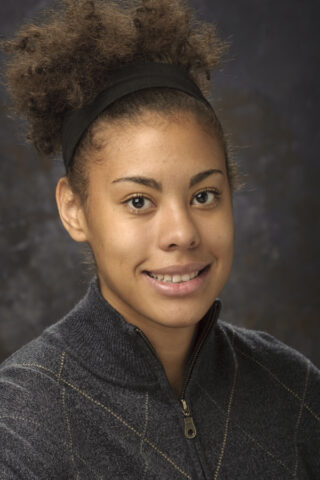 One of the best all-around players in Wyoming history, Vandiver was a three-time all-Mountain West conference selection. As a senior, she was named conference Player of the Year after averaging 19.6 points and 8.5 rebounds per game in conference play. She recorded double- figures in both scoring and rebounding in 27 of 28 games her senior season. During her career at Wyoming, she also earned Academic All-District VII honors, all-conference academic honors, and was named a Mountain West Scholar-Athlete. As a freshman in 2007, she played a key role coming off the bench during the WNIT championship run. After graduation, she played professionally in Spain before embarking on a military career to serve her country.